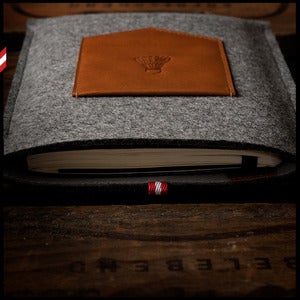 The SPORTING Moleskine Case is the perfect everyday companion for your weekly/daily planner. Protecting your thoughts as well as all the inspiring bits and bobs you collect day after day and featuring a smart leather pocket for your iphone.
. handmade by artisans in Austria
. premium pure new wool felt
. hand selected Italian leather
buy it
here
.